Welcome Claire Brummell, founder of Feminine 1st. Claire has kindly offered to write a guest blog for Empowering Mumpreneurs, to help you harness the power of blogging for business success!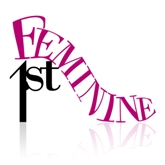 So it's all very well knowing WHY blogging is a good idea for business…but that doesn't make the thought of starting a blog any less daunting. I know all the questions you're probably asking yourself:
What if I run out of things to say?
Do I really know enough about this to help others learn?
Who would want to listen to me?
Believe me, I know. Although I'm now a...