Welcome Sally Inkster of Diva Dressing. Sally has written this incredibly useful guest blog for Empowering Mumpreneurs, which I hope will help you find your ideal style so you can feel confident whatever you wear!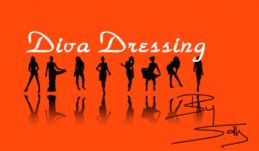 When you attend networking events, your image and everything you portray represents your business. When dressing for networking you need to look credible, confident and comfortable! Of course, finding the ideal attire is not always easy, especially when you're trying to combine your wardrobe so it is suitable for work and being a mum!
The biggest tip I can give you is...