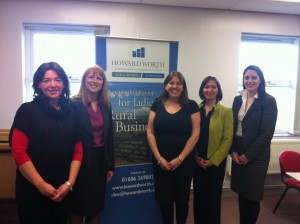 Earlier this month, Tracey was delighted to attend the annual Rural Business Women Training Day as a key guest speaker. The day took place at Reaseheath College, Nantwich and was attended by thirty ladies who were given the opportunity to learn about self-generating PR for business and how to maintain a healthy work/life balance.
Tracey was in good company: the other guest speakers on the day included:
Rose Rowland gave a great insight into holding down a successful career whilst being a busy working mum.
Partner, Howard Worth Katie Lomas provided an insight...